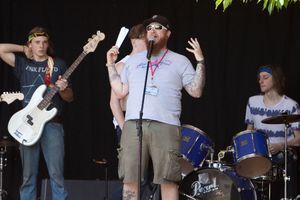 Stay tuned for the 2023 lineup, coming soon!
2022 Performers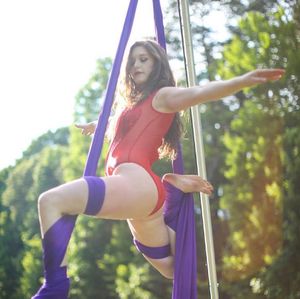 Headspin Hoop Troupe 
Headspin Fire & Hoop Troupe, a collective of creatives from the Piedmont of North Carolina, dazzles with synchronized hoop dance performances. They have performed at dozens of corporate events, festivals, theaters and street fairs, and come together through a love of movement and performance art that inspires and mesmerizes audiences.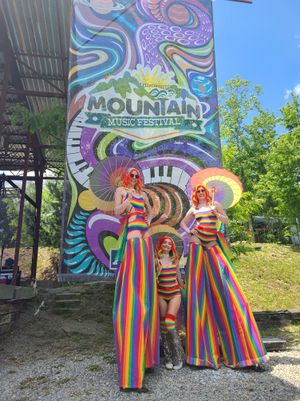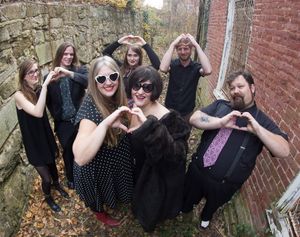 The Judy Chops have been wowing audiences with deft musicianship and a high-energy, passionate live show for over a decade. With a unique take on 'Americana,' their sound is afusion of modern and vintage musical styles, comprising elements of swing, blues, rock, and soul for a sonic experience Huffington Post calls 'genre-defying!' Formed in 2008 by a set of musical sisters and two long-time musical friends as an acoustic roots music project, the band has matured into an electrified mixed-gender septet that delights audiences young, and old. With 4 albums under their belt, and a steady touring schedule, what began as a Shenandoah Valley favorite has evolved into one of the hottest acts in the Virginia music scene. 
Allen Smith Band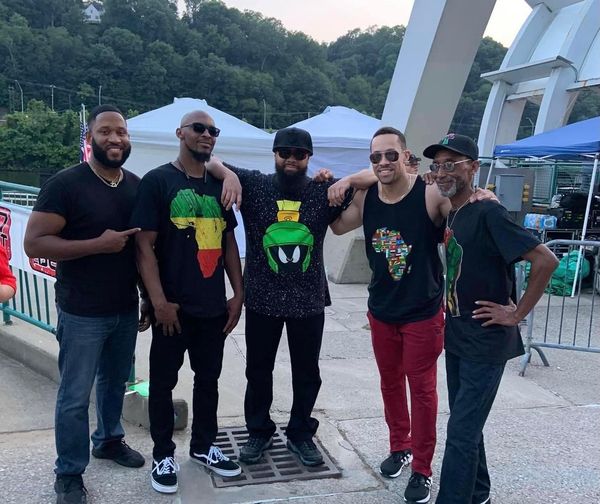 Allen Smith Band blends old and new school soul, r&b, and gospel with a smooth jazz base. The band started when Ron Joplin first met Guitarist and Bassist Allen Smith during their early teen years through church musical workshops. Their paths were directed apart for several years, and rejoined in 2005 as Allen became the guitarist for the church where Ronnii was overseeing the music department. Since then the two have been collaborating and on several musical projects and concerts. In 2011, they released their first album entitled "Silent Night." Allen's older brother Julian is the band's rhythmic backbone as he can be found on drums and percussion. This dynamic brotherly duo have worked together since 1994 when Allen passed over his drum throne to Julian to began playing bass at his home church.Over the years, the band has added members along the way, as they continue to enjoy good times with all types of people through their love for music. 
Long Point String Band is an Old-Time Acoustic "Neo-Traditional" outfit from southern W.V. Blending the authenticity of Old-Time Mountain Music, with the flare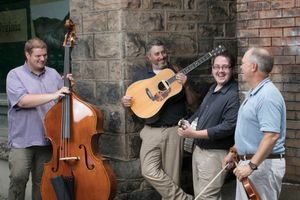 of bluegrass, they play musical selections from West Virginia old-time and bluegrass pioneers. The group consists of the virtuosic stylings of Hunter Walker, Brian C. Bell, Lewis Prichard, Lars Swanson and Tessa Dillon. Most recently, the LPSB was honored to take home the 1st place blue ribbon in the Old-Time Band category, at the 2017 Tazewell Old-Time and Bluegrass Fiddler's Convention.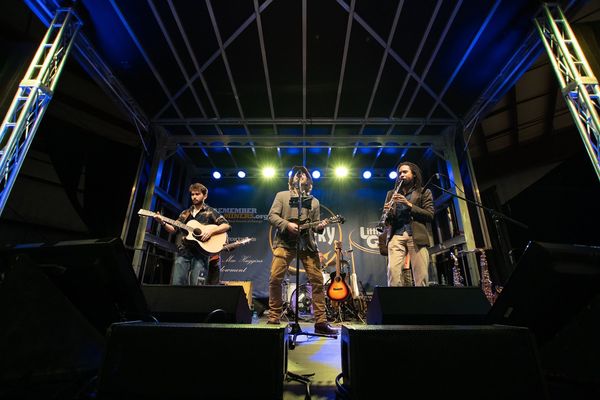 Lords of Lester is an indie folk Americana band with an appalachian klezmer sound founded by American sculptor/painter/musician Jamie Lester. His original compositions feature appalachian themes that center around the environment, the people of West Virginia, and the human spirit. David Lawson, featured on America's Got Talent, adds a virtuosic element to the sound.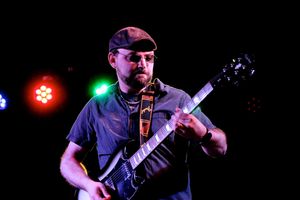 James Hart 
James is a talented blues/soul songwriter and musician, shining light at Stages Music School in downtown Princeton and has performed at Culturefest for the past 10 years with multiple acts. A prolific writer, he's written over 70 songs. He says, "Music has always been a major part of my life; I see it as a way to deal with life and sometimes a way to not deal with life; I believe it is the art of creating emotion. In my solo work, I write what I have experienced either directly or indirectly and I try to play music that makes people happy, so most of what I write comes from that. But I don't want to just make them happy, I want to make them think about their relationships and the people they love, in hopes of helping them somehow deal with and reflect on the good and the bad in a positive way. After all, if you take away the cars and the houses and all the materialistic things, all we have left is each other."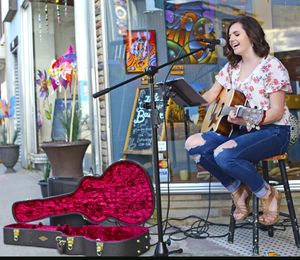 Grace Campbell  
Grace Campbell is a shooting star with impeccable songwriting capabilities and a charm all her own. We will no doubt see her in lights and hear new songs frequently as we follow her journey. Some of her music is inspired by her world travel to Morocco, Spain, Italy and other locales. A senior at Princeton High School, Grace is an active and involved academic. She has applied to Berklee, The Boston Conservatory, JMU and Belmont in hopes of continuing music in a professional and business aspect. She is a barista at Appalachian Coffee House in the Mercer Street Grassroots District, and frequents Open Stage Nights at The RiffRaff.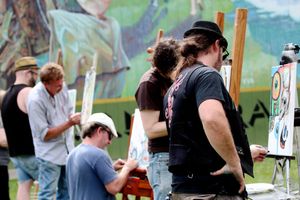 "Live Art Mashup"
A Collaborative Demo with Extraordinary Artists from Multiple Downtown Galleries! 

Watch as they create a collaborative work of art, taking turns on 5 easels. What magnificence will emerge from their hands? 
Fountain Stage Performances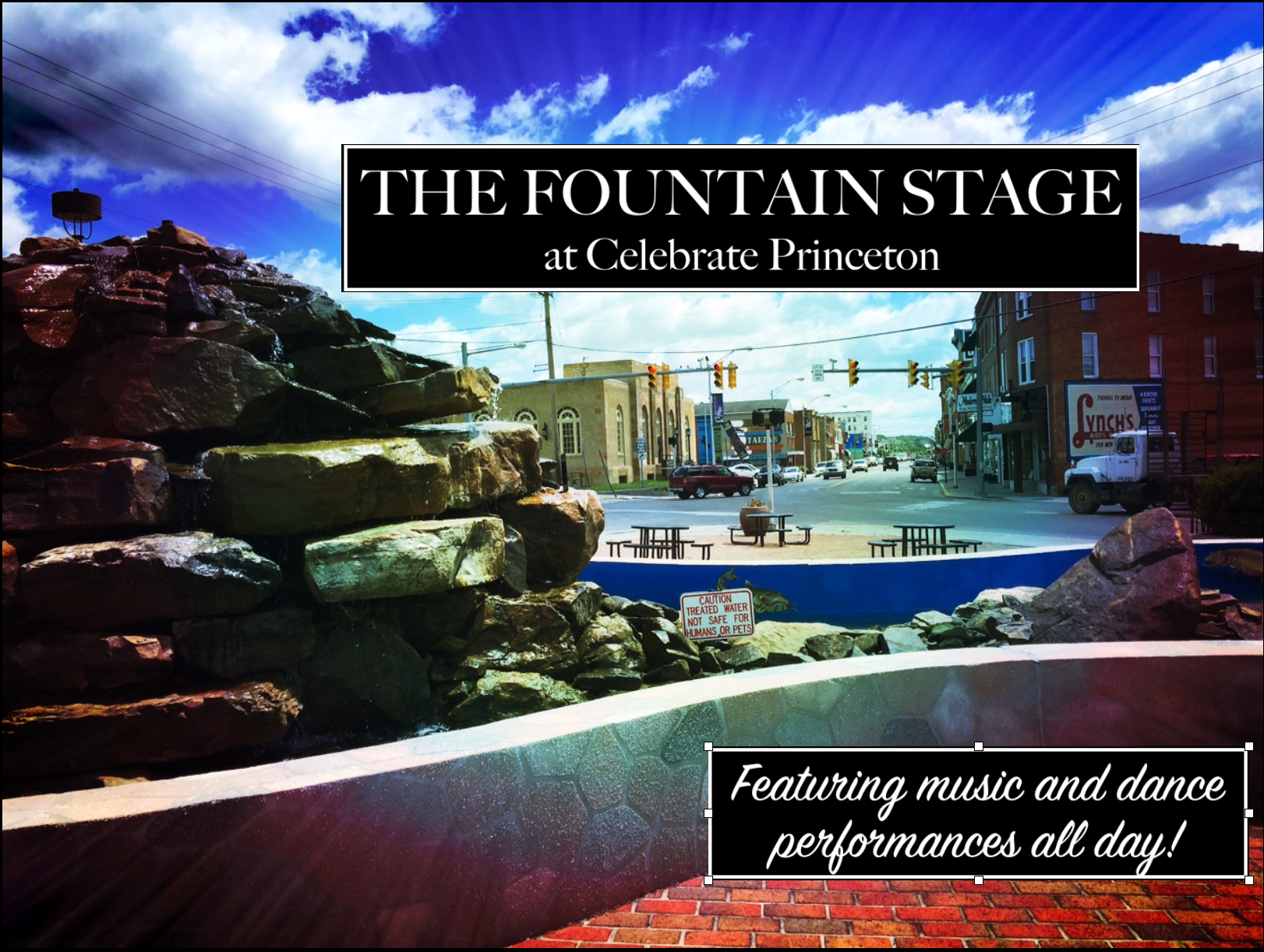 There will be multiple performances by James Hart, Grace Campbell, Emma Shirey, and other students from Stages Music School throughout the day at the Fountain Stage! 
SCHEDULE
Town Square Stage 
10:00 a.m.- 11:00 a.m. - Long Point String Band 
11:30 a.m. - 1:00 p.m. - Lords of Lester 
1:00 p.m. - 1:15 p.m. - USA Martial Arts Demo 
1:30 p.m. - 3:00 p.m. - The Judy Chops 
3:30 p.m. - 5:00 p.m. - Allen Smith Band 
Circus Schedule (with Headspin Hoop Troupe) 
11:00 a.m. - 11:30 a.m. - Circus Show in front of Renaissance Theater 
12:00 p.m. - 1:00 p.m. - Hoop Jam in Town Square 
12:00 p.m. - 2:00 p.m. - Stilt Walking around Festival Site 
3:00 p.m. - 3:30p.m.  - Circus Show in front of Renaissance Theater 
4:00 p.m. - 5:00 p.m. - Stilt Walking around Festival Site 
4:00 - 5:00 p.m. - Hoop Jam in Town Square 
Fountain Stage 
Acoustic Performances with James Hart, Grace Campbell, and many more throughout the day!